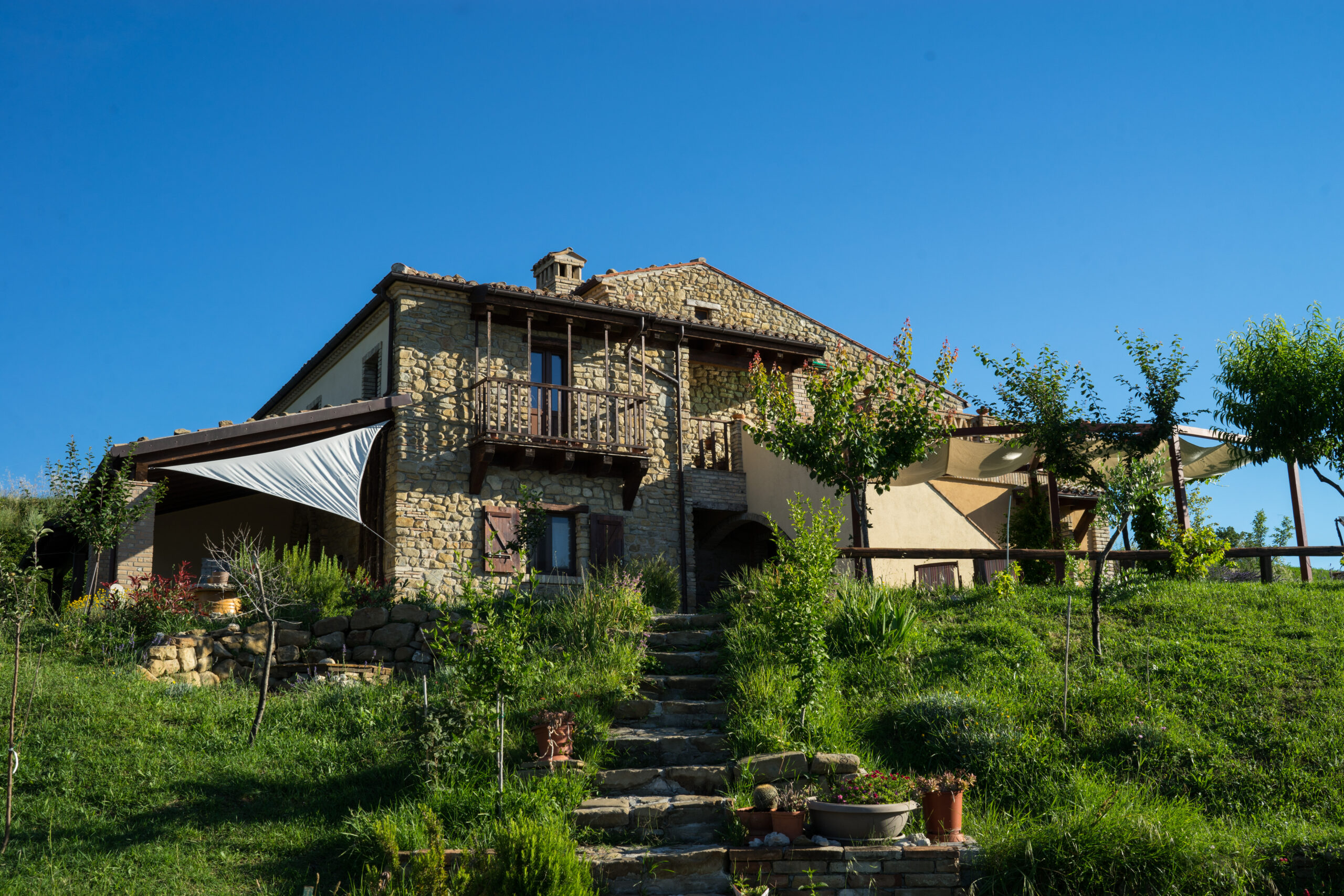 All about our B&B
A cottage with a reduced environmental impact with your well-being at the centre.
Features and little rules
Read all these paragraphs carefully.
The B&B Scacciapensieri was designed and is managed with the idea of ​​minimizing the environmental footprint and at the same time putting the well-being of our guests in the foreground. For this reason, some solutions have been adopted, that require some simple behaviors:

The adoption of phytoremediation and sub-irrigation of the garden requires us not to throw any type of object including paper in the toilets.

For the same reason, it is necessary to use 100% organic biodegradable soaps and shampoos of completely vegetable origin (provided).

For everyone's well-being, inside the structure, please do not use your shoes (refuge slippers provided); do not smoke; to use computers, cell phones and smartphones in moderation.

IMPORTANT: at the moment we DO NOT accept pets, not even small ones.

Hotel Facilities & Guest Service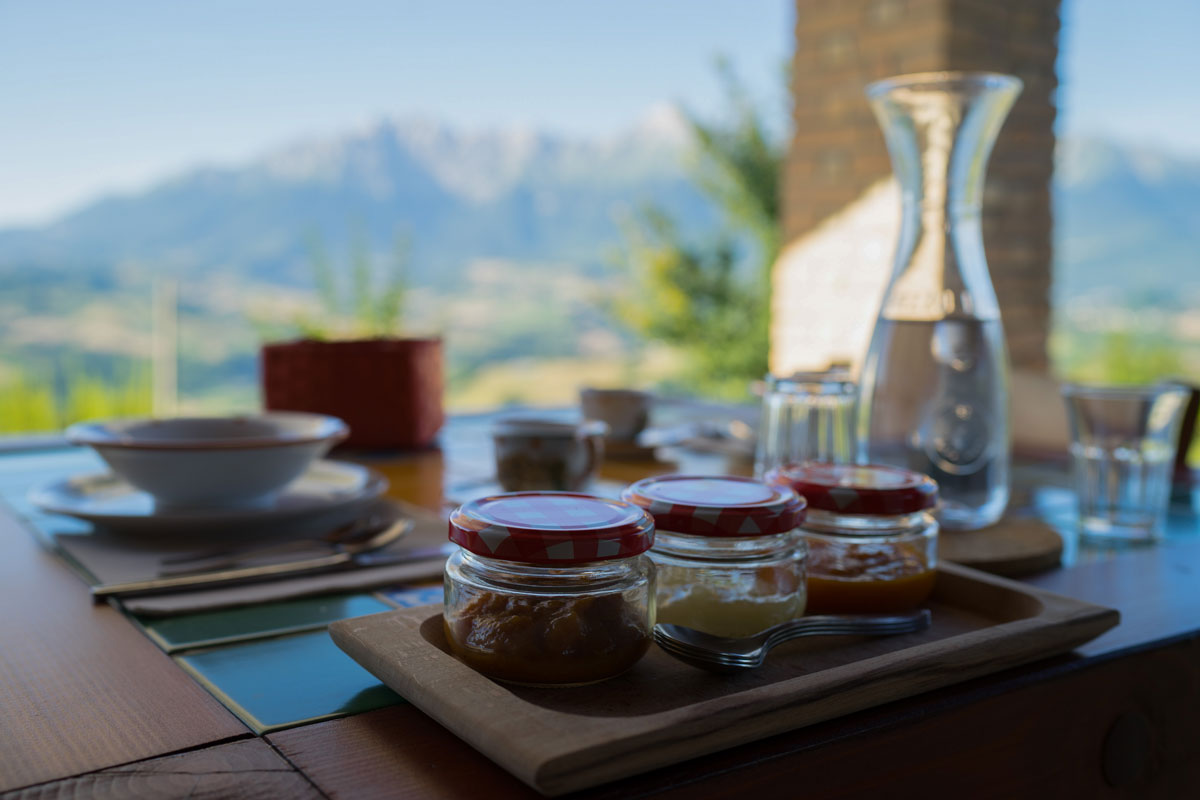 Our breakfast
When you wake up, whether it's in front of the fireplace or in front of the Gran Sasso, live the experience of the Scacciapensieri breakfast.
Further information
How to get here and opening hours of the B&B.
The B&B is not located in Colledara [common mistake], but on the heights of the hamlet of Bascianella, please communicate correctly with your navigator [go to page How to get here].

For those coming from Rome/L'Aquila, take the A24 highway toll booth Colledara and follow the signs for Montorio al Vomano; about 2km after the village of Tossicia, turn right towards Bascianella and continue for 4km on the crest of the hill. Turn right at the crossroads for Scaccia, the B&B is about a hundred meters away on the right.

For those coming from the Adriatic Sea/Teramo, leave the highway at Basciano and continue towards Isola del Gran Sasso. After the hamlet of Villa Petto, turn right uphill towards Bascianella, then continue towards Tossicia for another 700m. The Scacciapensieri is on your left.

Please communicate your arrival time well in advance;
Check-in is scheduled from 4pm to 10pm;
Check-out is allowed until 10am;
Our memorable breakfasts are served until 9. From 9 to 10 only tea or coffee is served.

Remember to notify us of any food intolerances, both for breakfast and for tastings of Vini d'Altura.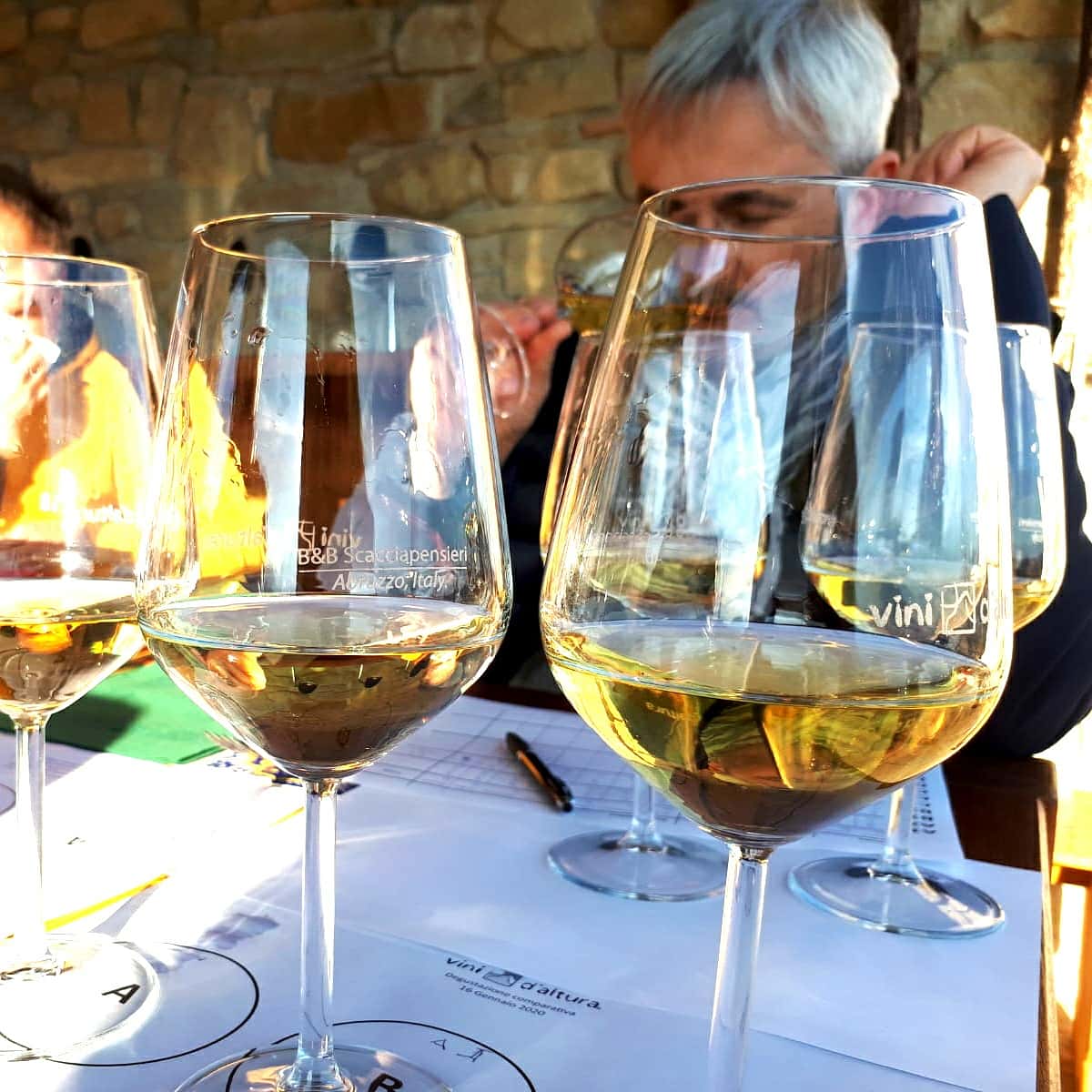 Our tastings
We organize tastings of Vini d'Altura wines in pairing with the best meal and products.